Bank Level Security & Autonomous Security
Bank Level Security explained;
This level of cyber automation of security means that important personal information is encrypted and protected using the same industry-leading technology that artificial intelligence uses, other uses may also be in the assistance of cracking down on criminals such as in the case of the JP Morgan hack case.
Developed as a useful approach by the Department of Homeland Security of the United States, it is the application of AI technology to identify exploitable vulnerabilities and close any possible loopholes before they can be exploited. similar approaches to bank level security and smart security solutions can be useful in the total prevention of cyber security related crimes altogether.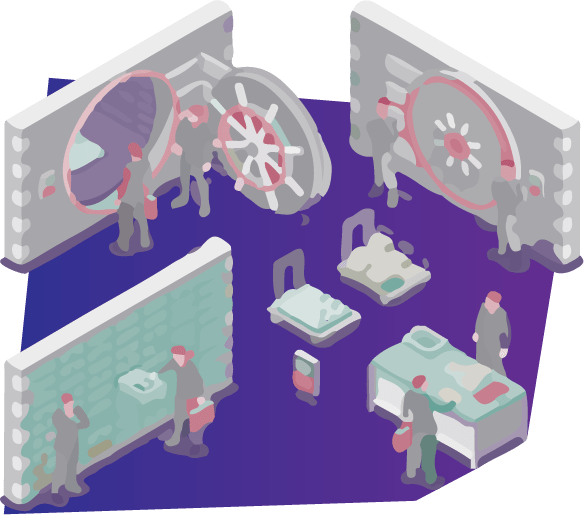 It would involve using deep machine learning algorithms, smart cyber automation & powerful Artificial Intelligence (AI) Technology to provide smart security solutions and  to effectively learn best the system operations, Whilst the Artificial Intelligence Machine itself may take a some time to identify the issues, it's nature allows for near constant and complete exploration of such systems.
[sc_fs_multi_faq headline-0="h2″ question-0="What is Bank Level Security?" answer-0="This level of cyber automation of security means that important personal information is encrypted and protected using the same industry-leading technology that artificial intelligence uses, other uses may also be in the assistance of cracking down on criminals such as in the case of the JP Morgan hack case." image-0="" headline-1="h2″ question-1="How does PISIQ ensure Bank Level Security?" answer-1="It would involve using deep machine learning algorithms, smart cyber automation & powerful Artificial Intelligence (AI) Technology to provide smart security solutions and  to effectively learn best the system operations, Whilst the Artificial Intelligence Machine itself may take a some time to identify the issues, it's nature allows for near constant and complete exploration of such systems." image-1="" count="2″ html="true" css_class=""]