Artificial Intelligence is a necessary tool, here is why
With the world developing at an incredibly rapid pace, various industries and sectors grow with it too, they need more powerful technology and useful implementation of it to completely streamline and perfect their operations, this means expanding the use of effective augmented technology for maximum efficiency and results, and thus, at the start of the 21st Century, AI Technology and artificial intelligence as a necessary tool saw a resurgence in vital use among various sectors, such as robotics, business automation, cargo management and this even saw the development of the AI Healthcare industry thanks to the innovations in computing power and Deep Learning. 
Where does this take us? I thought about it and ultimately with the ever growing presence of general AI, it's inevitable that we experience the necessity, importance and usability in many aspects of our lives, for simplifying day to day tasks and chores, to enabling machine learning for much faster and productive intelligent work. 
AI Technology in Information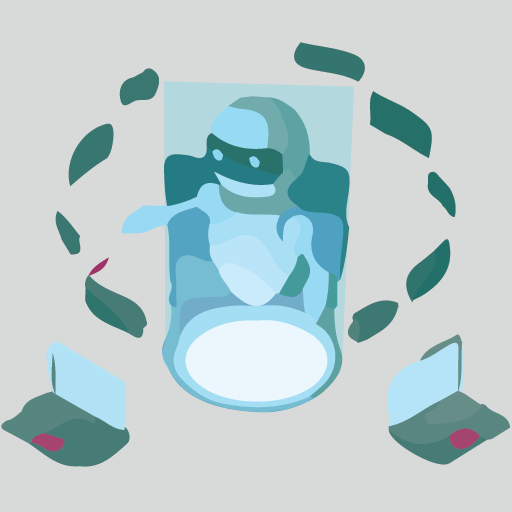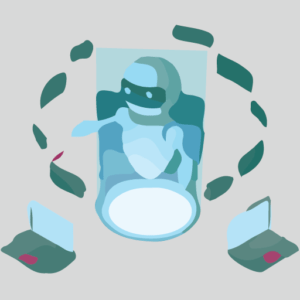 Generally speaking, An important sector where artificial intelligence as a necessary tool is already producing useful output in Business Intelligence is Data, Data collection, recovery, management and classification.
An example is purpose-made PISIQ AI which efficiently identifies and extracts vital, critical and important pieces of Information, likewise with data such keywords or whole sentences out of thousands of documents and files using deep learning over time and intelligent AI, helping businesses, governments and organisations to have an in-depth understanding and powerful access to their data and information, As time goes on, it is more important than ever for organisations and businesses to have smart security solutions and to to understand their information and effectively collect, classify and instantly produce quantum data for important necessities.
Data management is a broad but key position of information where Artificial Intelligence is delivering real value using Deep Learning, this is generally an old but very relevant problem; figuring out where key quantum knowledge exists within the data of the organisation and then making it easily accessible for employees to find and extract that information, PISIQ AI allows these and various tasks to be achieved much more efficiently and productively.
AI Technology overall:
Automation
Smart

Artificial Intelligence automates machine learning and data discovery, But AI is different from hardware-driven,

Robotics

based automation. Instead of automating manual tasks, AI performs high-volume, high-frequency tasks very reliably and without fatigue. For this type of general automation, human input is still essential to fine tune the system and enable the correct processes.
Deep Learning
AI as a necessary tool means it may also adapt through a multitude of learning algorithms to let the data do the programming. AI Technology finds all structures and general regularities in databases so that algorithms acquire skills, These algorithms becomes a predictor or a classifier. So just as the algorithm can teach itself how to play any board games, it can teach itself what product to recommend next online or what ads to display. PISIQ AI Models adapt when given any new data.
Accuracy
As we know, AI achieves incredible accuracy through a number of neural networks – which previously was impossible. For example, An individuals interactions with Alexa, Siri or even  Google Search are all based on deep learning, getting better than ever the more we use them. and In the medical field, AI, quantum image classification, augmented intelligence and object recognition can now be used to find cancer on MRIs with the same accuracy as highly trained radiologists.
Machine Learning
PISIQ AI

adds intelligence to existing products. In most cases, products, devices and appliances you use are improved with AI capabilities.

Intelligent Automation

,

conversational AI

, bots and smart machines can be combined with large amounts of data in tandem with AI to improve a wide variety of technologies at home and in the workplace, from smart security solutions to business strategy.
Powerful Data
Smart Artificial Intelligence extracts the most out of data. When algorithms are deep learning, the data resources themselves can become intellectual property. The answers are solely in the database; you just need to use effective AI to get them identified and discovered. The general role of data is now more important than ever before.
Perks of PISIQ's AI Technology:
As more organization and businesses move towards streamlining their operations, logistics, and make every possible aspect of their structure as efficient and productive as possible, artificial intelligence as a necessary tool helps keeping in check with competition and updates is important to stay ahead of the curve, smart AI Technology allows the tracking of competitive data through various sources including industry blogs, company blogs, social media and reports. PISIQ's machine learning tools are well positioned to harvest quantum data from millions sources such as files and webpages to surface valuable and key insights, These tools also provide a variety of intelligence on competitors, ranging from pricing changes and products, to customer/employee reviews, tests and company reviews.
Active Monitoring and Tracking
While a majority of traditional monitoring tools for competition offer insights only retrospectively, smart augmented intelligence can enable organizations to track down key and vital competitive industrial developments in real-time, This is especially useful and important for companies in seeing the active and real-time quantum performance of their digital marketing and social media efforts and developing an effective social media competitor analysis.
Establishing Future Strategy 
Quantum AI coupled with intelligent predictive analytics provides valuable and powerful insights that can guide smart business strategy. Today, the global machine learning algorithms can completely automate the strategic  process, cutting down on cycle time, effort and forecast data loss, These deep learning algorithms run on demand to generate accurate and useful business performance forecasts and provide early warning signals for organisations.
As the world becomes more competitive than ever, artificial intelligence as a necessary tool helps greatly in having your data organised, operations efficient, and being well informed on competitive strategies can be all the difference between success and failure. As businesses and organisations continue generating vast and complex data, the analytical powers of AI Technology (Artificial intelligence) will help power the next major phase of decision-making and end profitability.
[sc_fs_multi_faq headline-0="h2″ question-0="How is Artificial Intelligence as a necessary tool?" answer-0="Ultimately with the ever growing presence of general AI, it's inevitable that we experience the necessity, importance and usability in many aspects of our lives, for simplifying day to day tasks and chores, to enabling machine learning for much faster and productive intelligent work. " image-0="" headline-1="h2″ question-1="What are the perks of AI Technology by PISIQ?" answer-1="As more organization and businesses move towards streamlining their operations, logistics, and make every possible aspect of their structure as efficient and productive as possible, artificial intelligence as a necessary tool helps keeping in check with competition and updates is important to stay ahead of the curve, smart AI Technology allows the tracking of competitive data through various sources including industry blogs, company blogs, social media and reports. PISIQ's machine learning tools are well positioned to harvest quantum data from millions sources such as files and webpages to surface valuable and key insights, These tools also provide a variety of intelligence on competitors, ranging from pricing changes and products, to customer/employee reviews, tests and company reviews." image-1="" count="2″ html="true" css_class=""]