Psychologists in Dubai
Name: Rania Salem
Rania is a highly motivated psychologist with a passion for enhancing people's lives using love and therapy. Rania is one of the first psychologists in the world that make use of Artificial Intelligence AI based technologies to solve problems efficiently and effectively.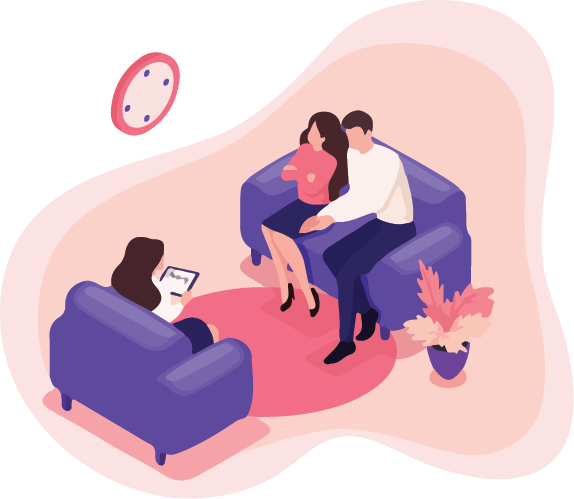 Rania's Journey
Rania graduated with a degree in Psychology, started her career as a mental health counselor in education sectors, while also working in the cognitive behavioral and psychotherapy department at Al Rashid Hospital in Amman, Jordan. Al Rashid Hospital is one of the regions leading psychiatric and addiction centers in the MENA region.
Rania moved to the UAE and embarked on the field of Autism, she worked as a Cognitive Behavioral Therapist and Learning Support Specialist.
After spending numerous years understanding human behavior, Rania contributed to the research conducted by PISIQ, a Research and Development company, with regards to the patterns that were quite evident in the behavior of kids as well as adults.
Rania's experience in therapy and passion for wellbeing aided her in using Psychology as a means for advancing technology. Rania became a full time team member at PISIQ, who collectively make efforts in building technology that helps conduct therapy and rehabilitation using Artificial Intelligence AI.
Rania's Services
Clinical Psychology
* Mild to severe mental illnesses
* Stress reaction and adjustment disorders
* Post-traumatic stress disorders
* Anxiety and panic disorder
* Social anxiety Therapy
* Separation anxiety Therapy
* Obsessive compulsive disorders
* Depression Counseling
* Schizophrenia
* Bipolar disorders
* Borderline personality disorders
* Impulse Control disorders
* Self esteem
* Grief, loss and traumatic bereavement
* Emotional and sexual abuse
* Substance abuse
* Gambling and technology addiction
* Sex addiction and pornography
* Gender and identity issues
* Self image issues
* Avoidant/restrictive food intake disorders
* Family conflicts, domestic violence
* Fear of commitment, jealousy and infidelity issues
* Marital separation, divorce and relocation
Psychology of Emergency
* Human behavior in emergency situations
* Psychosocial support for participants in disaster relief operations
(air-crushes, train collisions after derailments, bridge and tunnel collapses, cruise and naval accidents at sea, buildings in in fire, earthquakes, flooding and other natural disasters)
* Psychosocial support after surviving from death due to crushes whilst close one could not make it.
* Psychosocial support for members of police or fire services affected by traumatic episodes
* Psychosocial support for people exposed to explosions or victims of terrorism or wars
* Post traumatic stress disorder
Industrial and Organizational Psychology
* Providing businesses support in hiring right profile candidates according their specific requirements
* Identify training and development needs
* Formulate and implement training programs and evaluate their effectiveness
* Developing motivational training
* Develop criteria to evaluate performance of individuals and organizations
* Assess job performance
* Improve organizational structure
* Design and optimize job vacancies and job designations
* Increase business efficiency
* Assess employee's satisfaction
* Assess quality of work life;
* Improve quality of life for employees
* Therapy to improve quality of life for employers
Rania's Contact Details:
Does Rania conduct psychotherapy in Dubai
Yes, Rania conducts psychotherapy in Dubai with the help of her skills alongside with state of the art Artificial Intelligence based technology
Can artificial intelligence help with Anxiety Therapy?
While the artificial intelligence based technology for therapy by PISIQ does solve issues related to Anxiety very well, Rania Salem is a certified Anxiety Therapist, so combined with her skills and the help of AI, Anxiety therapy in Dubai from PISIQ will be unmatched.
What is Quantum Psychotherapy?
Quantum Psychotherapy is a treatment that utilizes a collection of suitable methods and adaptable working style, following tentatively or phenomenologically exercises for the disclosure, change or demolition of passionate and psychosomatic conditionings, incorporating both the new acquired internal real factors and methods of relating inward and external.
Is Cognitive Behavioral Therapy (CBT Therapy) taken care of by PISIQ's AI?
Cognitive Behavioral Therapy also known as CBT Therapy is one of the first types of therapy fields that were tested with PISIQ's AI for mental health. Alongside this, Rania Salem's expertise in CBT would really be beneficial to anyone seeking Cognitive Behavioral Therapy in Dubai
What is the name of PISIQ's Artificial Intelligence Technology for mental wellness?
The name is 'AI for Mental Health Experts'. Currently the AI developed by PISIQ is in phase 2, which is essentially designed to help doctors, psychiatrists and psychologists do diagnosis as well as therapy for the clients. The plan is to get this AI to be ready to work with every person who does not have to have the knowledge that the psychologists and psychiatrists possess to do self diagnosis as well as therapy sessions, and the final name of the project will be disclosed when the technology reaches that point.